DX2-REM420/421
REM 420/421 Compact LED Remote
For Light Rehab applications with drive and multiple seating actuators the DX2-REM420 / 421 offer easy-to-use, compact LED master remotes with smooth, low force joystick control.
Compact, LED-based Remotes for Light Rehab use

Smooth, low-force joystick

5 Drive profiles for optimum driving control in all situations

Controls up to 4 seating actuators

Lighting control (DX2-REM420)

Battery gauge

Keypad-controlled Lock and Sleep mode

Service indication and System Backup Mirror

Shark-compatible mounting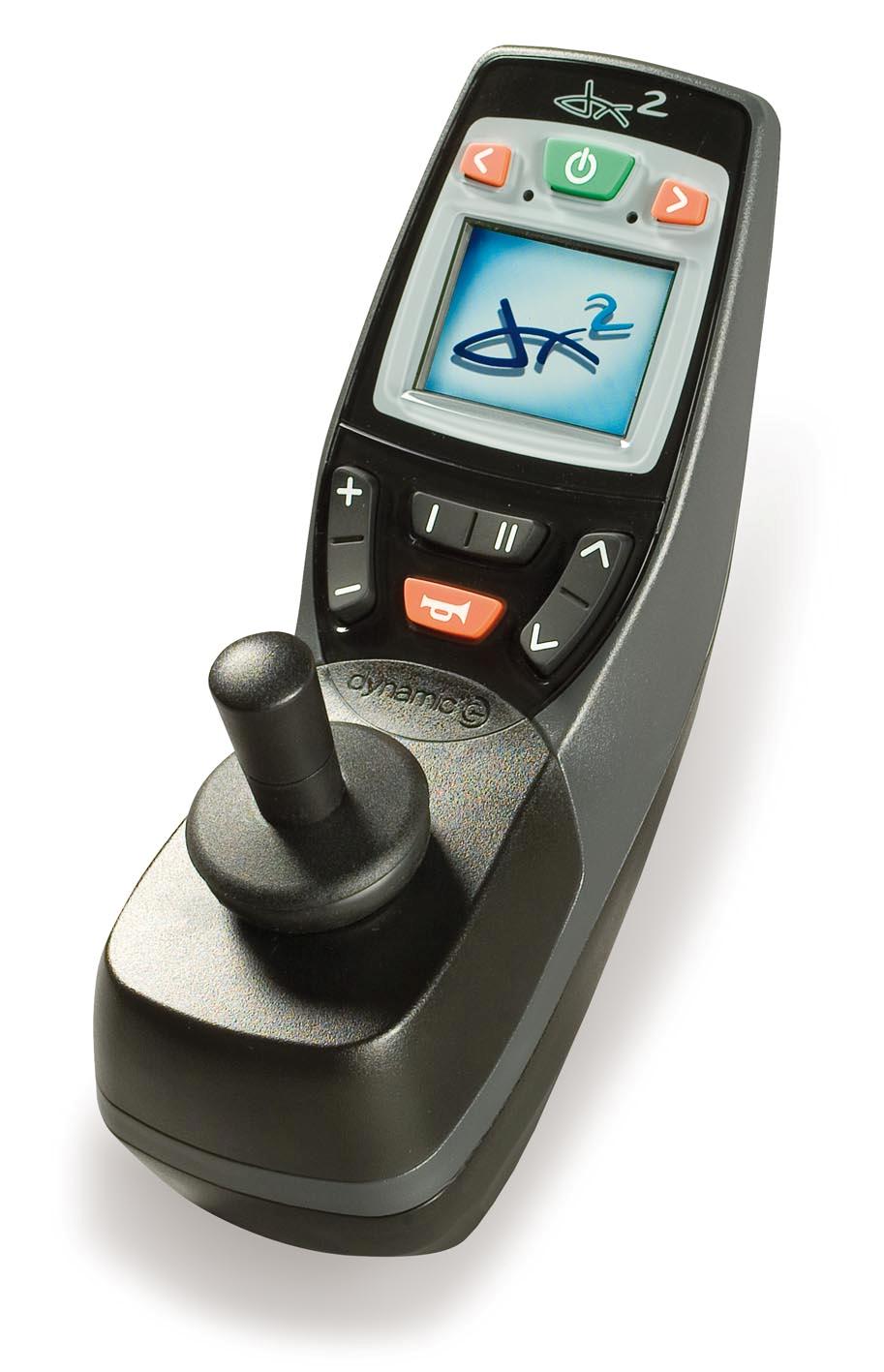 DX2-REM550/551
Dx2-REM550/551
The Dx2-REM550/551 are stylish high-end joystick remotes with a large, clear, full colour LCD screen. They provide easy control and a high level of functionality to a wide variety of users.
Large, clear colour LCD screen with icon-based screen controls

Light sensor to select indoor and outdoor display mode

Low-force joystick with proportional or four quadrant control

Direct access to computer mouse and environmental control modules

Display adapts for right or left-hand mounting battery gauge, real time clock and keypad controlled lock

Programmable function keys to give direct access to chair functions

Three jack sockets for multi-purpose external button control
DX2-ACU / DX2-RJM / DX2-RJM-LF
DX2 Compact Attendant Remote Module
Joystick remote that enables an attendant to drive the chair instead of the user. The attendant control unit may be used in addition to a secondary remote and master remote all on the same system.
The DX2 Compact Attendant Remote features an on/off button with system status display, digital speed control of the attendant Drive profile, and selectable "who's in charge" options
DX2 Compact Secondary Remote Modules
Standard proportional joystick for mounting in a range of positions, e.g. chin control, mid line
The DX2 Compact Secondary Remotes (standard & low force) have been specially designed as a simple interface for clients using a DX/DX2 system.
The DX2 Compact Secondary Remote has an on/off button with system status display and a mode button that allows selection of Drive and Accessory options