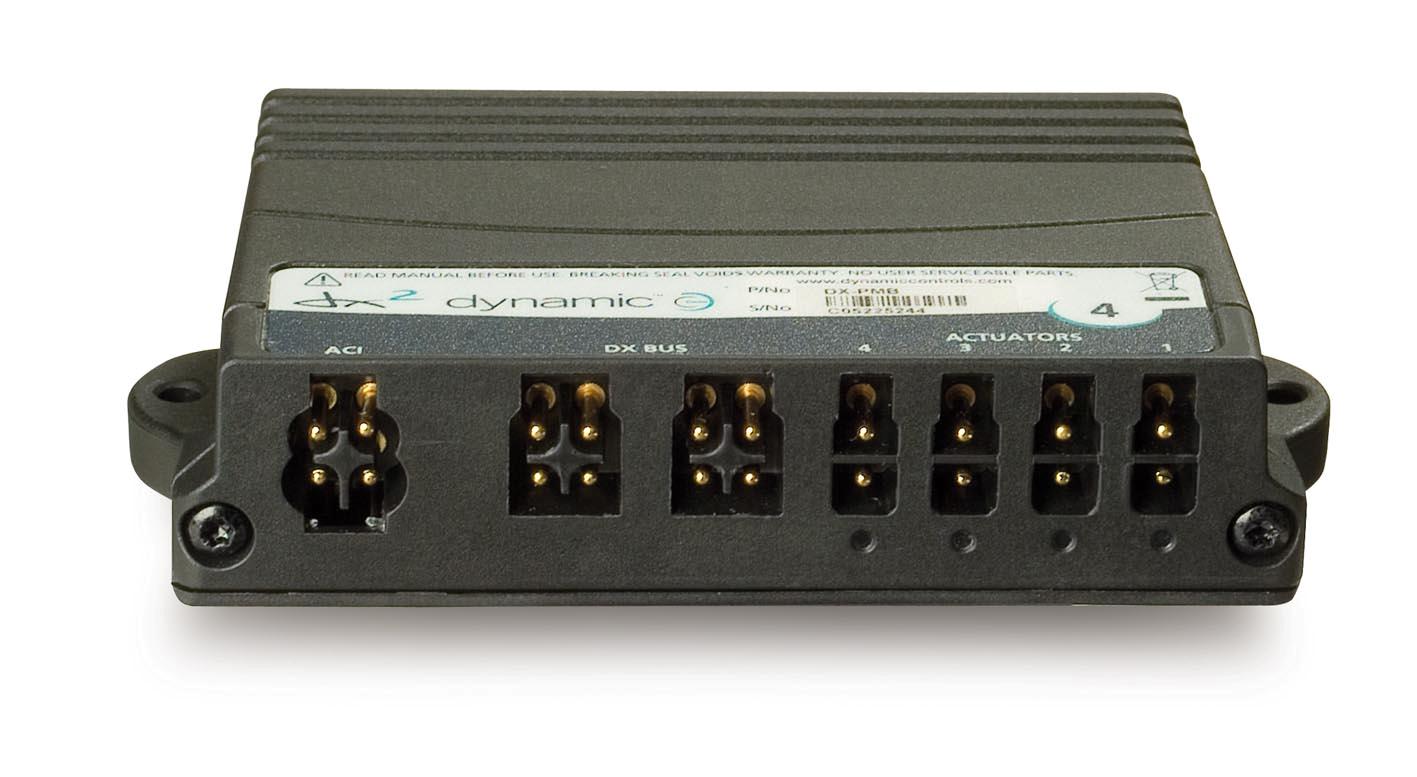 DX2-ACT2/4
Actuator Modules
The DX2 actuator modules are simple to set up yet are highly configurable. Proportional joystick controlled actuators give smooth, fine control of seating for improved comfort. The use of multiple actuator modules allows control of up to 12 actuators with minimal wiring.
Proportional, switched, latched and bi-directional operation

Soft start and stop of actuators to increase user comfort

Simultaneous control of multiple actuators

Independent extend and retract drive current limits for each actuator

Individual actuator connections

Status LEDs for each channel

No direct battery connections

Actuator Control Input (ACI) allows external switches to control actuators and drive speed
DX-HHP
DX-HHP are sold as a complete kit that includes all the required adaptors. It is compatible with DX2, DX, Shark, A- series, Rhino2 and R-series. The Hand Held Programmers (HHP) allow wheelchair and scooter manufacturers, dealers and health professionals to adjust the system settings to suit a particular wheelchair, scooter or individual.
Access to the most commonly changed settings

4 line full text display

Easy to understand fault conditions